Please note: some register of interests on this page are scans of original documents, and may not be suitable for people with visual impairments.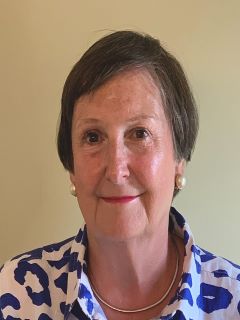 Councillor Wendy Parker-Foers (Chairman)
I was born in Treeton where my family go back many generations. I have always taken a keen interest in the village's long history and I want the plans for its future, to reflect what is best for the village and its community.
Most of my working life has been spent in the NHS within Human Resources Management. I am also the secretary and treasurer to the Friends of St Helen's Heritage Trust which aims to provide financial and other support to help maintain the fabric of our much treasured Grade 1 listed Church.
I am now retired and pleased to have been given the opportunity to devote some of my time and experience to Parish Council work and in so doing I hope I can make a visible contribution to help improve the village environment for the benefit of local residents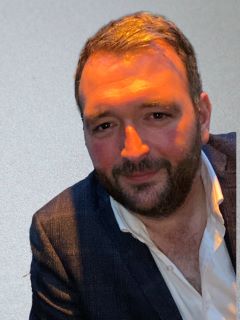 Councillor Olly Baum-Dixon (Vice-Chairman)
I have lived in Treeton since 2012 and have strong family links to the community, with several generations of my family previously or currently residing in the village.
I have spent much of my working life in Sports Development, having spent 10 years working for the Rugby Football Union. I have extensive experience in bringing organisations and communities together, to reach shared goals.
I currently work as Marketing Executive for an Accountancy firm, working across a number of offices and mediums, engaging with a variety of businesses and people.
I am passionate about making a positive impact on people's lives, so want to use my experience and skills to bring the community together and make Treeton an even better place to live and work.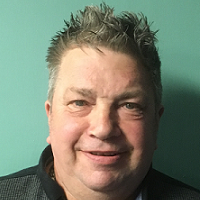 Councillor Terry Adair
I moved into Treeton in 1985 although no stranger to the village.
My working life was at Fence workshops as an electrician & NUM official until its closure. I then moved to the Cooperative Insurance section. Qualifying as a financial adviser. I was also elected as a Union official. In 2009 due to run down of the industry, took early retirement.
I took this opportunity by being involved and working for the community. I have been an active Parish Councillor for the last 5 years. I have also been elected as Company Secretary to Rotherfed Charity.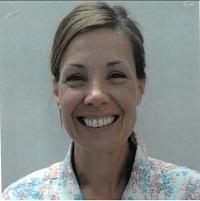 Councillor Victoria Beckett
I have lived in Treeton throughout most of my life, as have many generations of my family. Like many parishioners I share a strong sense of loyalty and commitment to our village. I wish for Treeton to visibly reflect the pride many of us feel about our village. I have many memories of what Treeton used to be and have high hopes for the future of our community.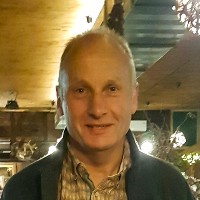 Councillor Robert Croxton
I have lived in Treeton since 1999, but I regularly walked the Treeton area for 20 years previously from my home in Aston. My working life was spent as a steel fabricator in the 70/80s at Anderson Strathclyde PLC, making coal mining machinery. After redundancy in 1990, due to the contraction of the coal mining industry, I went to work for RJD Fabrications, retiring as a Team Leader in 2016.
Since the mid-1980s I have been involved with wildlife conservation work around Treeton, particularly at Catcliffe Flash, also doing survey work at RMBC owned land around the village. I hope with my experience of countryside management and planning, I can be a useful addition to Treeton Parish Council.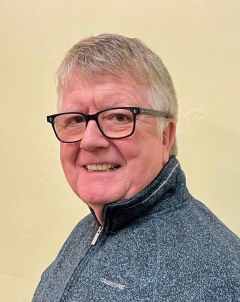 COUNCILLOR KEVIN HICKEY
I was born in the village, leaving as a child and returning to settle down and to bring my family up over 35 years ago.
My career started at British Steel as an apprentice Electrician, leaving to work for a plant hire company as an electrician and then on to work in sales and management.

For the last 21 years I have developed my own companies and been involved in industry, construction and events eg Christmas markets, Great Yorkshire and Rotherham Shows. I have been involved in supporting Rotherham Hospice and Treeton's involved it the Santa project through the rough times of Covid putting a smile on many faces when we all needed it most.
I have many memories told by my 93 years old mother of amazing times gone by and think it important to keep that village spirit alive and now I have decided to semi-retire am looking forward to giving something back to the village for all that it has offered to me and my family over three generations.
See Kevin's register of interests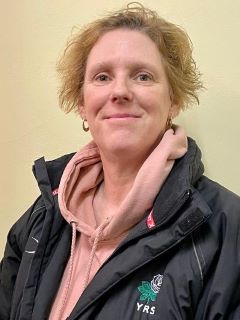 Councillor Rachel Rowbottom
I have lived in Treeton for 20 years my children, now both adults attended Treeton School.
My family and I are community minded, having been involved in village events including
the Treeton Santa from inception during COVID lockdown and providing free meals for
children in school holidays.

I worked for Santander for over 30 years in Project Management and as part of the
Risk Team within banking & finance ensuring compliance with Banking & Employment laws.

I now own and run Treeton News where I am a familiar face welcoming both the old Treetonians and the "new estates" all of whom use the shop and post office. As the village Postmaster I have a well-rounded perspective on the village population and their wants/needs/moans etc.

Call Rachel on 07914862538
COUNCILLOR GRAHAM SCOTT
I was born and raised in Treeton along with my 3 brothers and 3 sisters and went to Treeton School then Aston Comprehensive. As a child I spent my time down at Flatts Farm with John Moody who showed me how to drive the tractor and milking the cows.

On leaving school I went to work at Treeton Colliery down the pit for a short time then onto the stock yard learning to drive the fork truck then spending the next 10 years driving various types of plant machines.
As the pit closed, I went working away in Cornwall and Devon with other guys from the village rehabilitating water mains which is what I do today now in the Yorkshire region.

I now wish to help, working with other parish councillors to improve the village, keeping it looking nice for all residents.